Interactive exhibits and installations
How do you attract attention at a trade expo? How do you entertain and educate children in a museum?
VIS GRAVIS develops interactive installations that present 2D/3D digital content in an interactive and immersive way.
Examples:
Archeological sandbox
Multi-user and multi-touch screen is the ideal tool to show children how excavations are made. We created a replica of a grave of a roman soldier for the Roman games event organized by Bratislava City Museum. Hidden under sand in the grave are several treasures and the goal is to uncover them using brushes, just as the archaeologists do.
Watch video: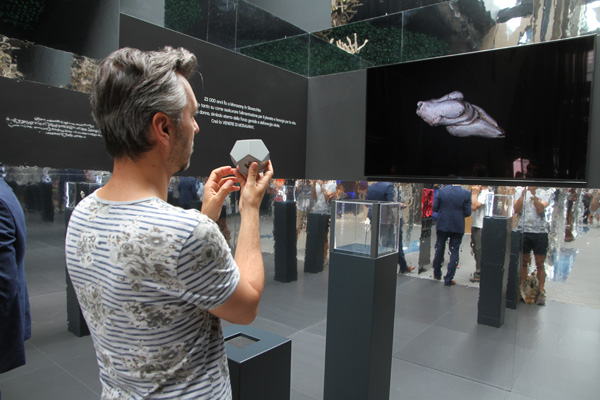 Venus of Moravany
Interactive presentation of 3D digital model of a pre-historic sculpture - the Venus of Moravany. The sculpture - which is in fact only few centimeters tall - is displayed as a highly-detailed model on a huge 4K display. The installation is controlled by a special wireless rotation controller. The visitors of Expo 2016 world fair in Milan had the chance to explore every detail of this precious artifact from every angle.
The digitization and postprocessing of the 3D model was performed by DotNet a.s.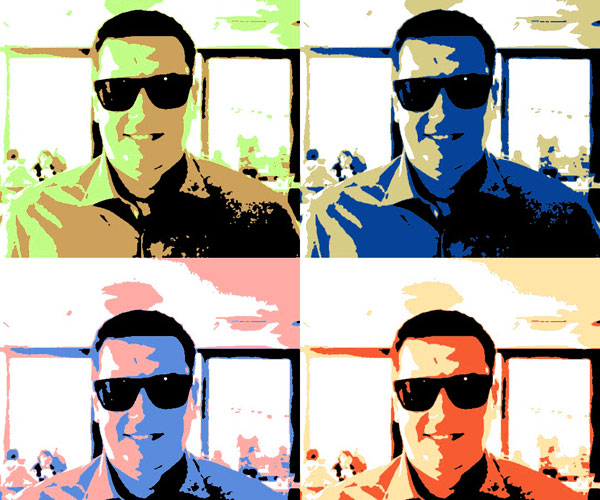 WarholizAtor
Our image processing system cvForge powers a fun application that takes your photo and creates from it a portrait in the pop art style of Andy Warhol. Warholizator was installed in a kiosk with a touchscreen and a camera. The visitors see their photo immediately and can have it sent as a digital postcard to their (or their friend's) email.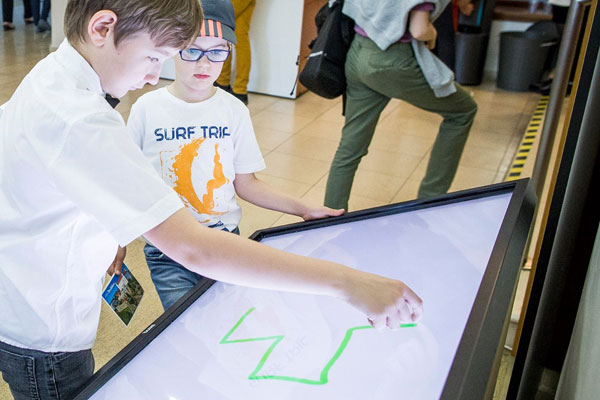 Search by shape
It's as simple as fingerpainting. Draw a shape (hear, wave, wheel, ...) and our programs finds in a database of paintings the one which contains a similar shape. This interactive installation was produced in cooperation with Slovak National Gallery and it operates on a database of digitized fine art from SNG collections.
The installation was introduced during the exhibiton Preserving the World, then presented at TEDx Bratislava 2016 and is now in permanent SNG exhibition in Esterházy palace, Bratislava.
Watch video: