Interactive exhibits and installations
How do you attract attention at a trade show? How do you entertain and educate children in a museum?
VIS GRAVIS develops interactive installations that present 2D/3D digital content in an interactive and immersive way.
Examples:
Painting restoration simulator
We created two interactive exhibits for East Slovak Gallery in Košice. The exhibition "Saved – Restored artworks damaged by fire" focuses on restoration and we had to come up with ways to interactively demonstrate the restoration process and the arts and crafts related with it.
Watch video:

ESET Dataverse Selfie
Visitors of cybersecurity conference RSA 2019 in San Francisco enjoyed the interactive attraction we created for ESET. They were transformed into digital point cloud versions of themselves in ESET's visual style called "dataverse".
The application uses 3D depth camera, point cloud processing and other visual computing technologies for an immersive real-time experience.
Kiosks for presentation of cultural heritage
We integrated several of our applications into one interactive kiosk for presentation of digitized cultural heritage objects. The visitors of the technology festival IXPO 2019 could browse 3D models of objects, zoom into details in high resolution 360° photos, play games, and get to know selected objects and artifacts from the deposits of Slovak museums.
Watch video:

Archeological sandbox
Multi-user and multi-touch screen is the ideal tool to show children how excavations are made. We created a replica of a grave of a roman soldier for the Roman games event organized by Bratislava City Museum. Hidden under sand in the grave are several treasures and the goal is to uncover them using brushes, just as the archaeologists do.
Watch video: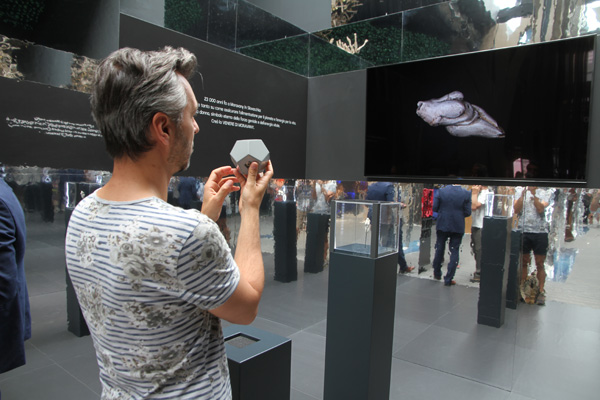 Venus of Moravany
Interactive presentation of 3D digital model of a pre-historic sculpture - the Venus of Moravany. The sculpture - which is in fact only few centimeters tall - is displayed as a highly-detailed model on a huge 4K display. The installation is controlled by a special wireless rotation controller. The visitors of Expo 2016 world fair in Milan had the chance to explore every detail of this precious artifact from every angle.
The digitization and postprocessing of the 3D model was performed by DotNet a.s.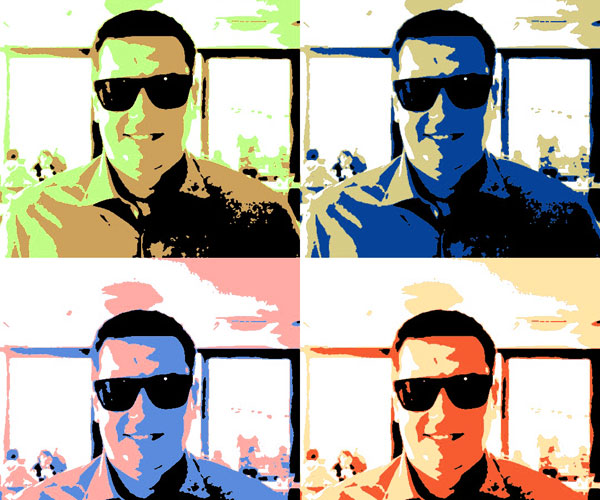 WarholizAtor
Our image processing system cvForge powers a fun application that takes your photo and creates from it a portrait in the pop art style of Andy Warhol. Warholizator was installed in a kiosk with a touchscreen and a camera. The visitors see their photo immediately and can have it sent as a digital postcard to their (or their friend's) email.
Search by shape
It's as simple as fingerpainting. Draw a shape (hear, wave, wheel, ...) and our programs finds in a database of paintings the one which contains a similar shape. This interactive installation was produced in cooperation with Slovak National Gallery and it operates on a database of digitized fine art from SNG collections.
The installation was introduced during the exhibiton Preserving the World, then presented at TEDx Bratislava 2016 and is now in permanent SNG exhibition in Esterházy palace, Bratislava.
Watch video: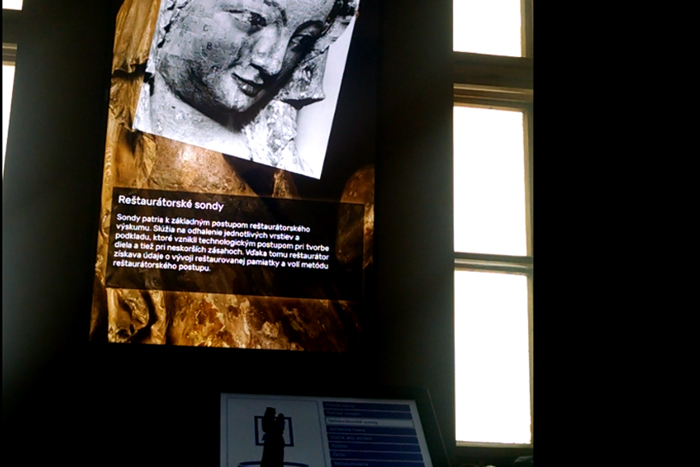 Madonna of Ruskinovce
For the exhibition in the East-Slovakian Gallery we created an interactive visual presentation of a restored gothic sculpture of Madonna from Ruskinovce. The sculpture had been digitized according to our requirements and we ended up with more than 14 gigapixels of digital data. We transformed them into a seamless interactive experience focused on the works of the restoration artists.
Watch video: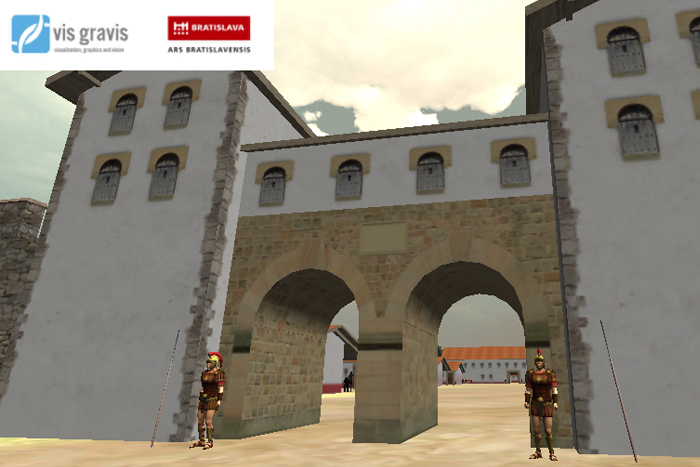 Virtual Gerulata
One of the most remarkable Roman monuments in Slovakia deserves its virtual appearance. How big was the camp? What did they grow around? How many horses did they have? Was the Danube really so close? All of these questions gave answer to the Visitors of the Roman Games in Rusovce an interactive application showing the camp at the time of the greatest boom. In addition to stereoscopic viewing and gaming controls, we offered the opportunity to see the Roman camp in virtual reality as well.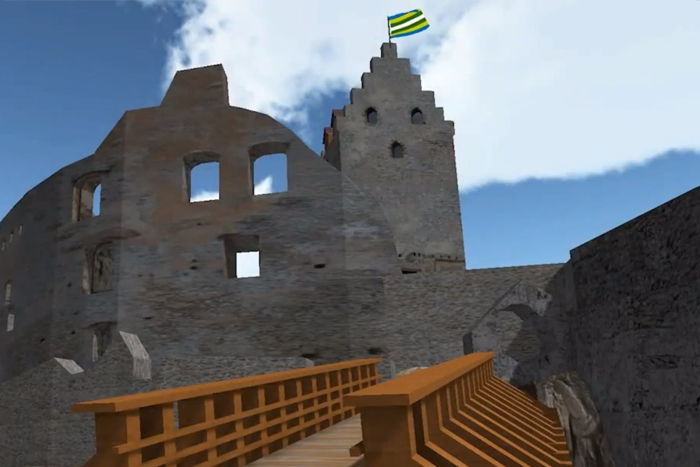 Topoľčany CASTLE
We created a 3D model of Topoľčany Castle and optimized it for viewing on the web, along with its surroundings. The object is complemented by animation and flips across multiple camera positions. An even better experience we've offered in virtual reality.
Watch video:

Prešov documents
On the occasion of the anniversary of the foundation of the town of Prešov, we prepared an interactive touch application for the Regional Museum in Prešov, which displays important documents that mention the city. Through the magnifying glass, visitors widened the text and viewed the translation of the Latin script into Slovak.
Watch video: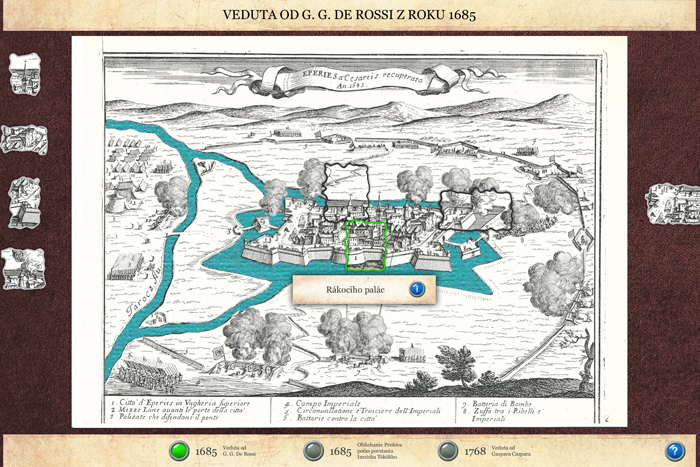 Animated interactive vedutas
How to breathe life into documents on which drawings are drawn from the siege of the city? Thanks to modern technologies, we have created an interactive game for a multi-touch monitor, allowing visitors to Prešov Regional Museum to discover existing buildings in the city and compare them with city plans from the past.
Watch video: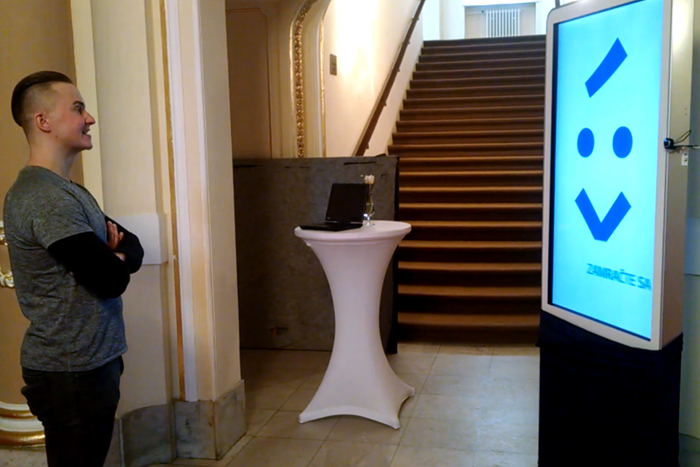 Control By Emotions
Human emotions are one of the possible inputs for application control. To demonstrate these capabilities, we've implemented a kiosk app. By sensing a person's face and identifying his expression, we have displayed different states of the logo based on emotions.
Displaying 3D models and omni-Photos
Data in the form of 3D models or omni-photos? For our partners, we've run them on the web, in kiosks, multi-touch screens, or in mobile apps. With the ability to animate and interact with each other.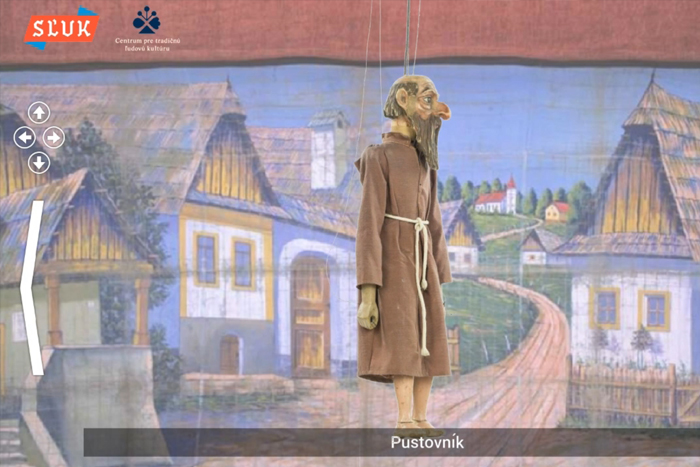 Anderle's marionette
For the needs of the Center for Traditional Folk Culture at FOLK EXPO Slovakia, we have prepared a preview of the omni-photos and 3D models of theater marionettes in an interactive presentation.
Mobile apps
Data display, advanced reality, object capture, and QR codes. For the needs of our partners, we implemented these technologies into mobile apps for Android and iOS.